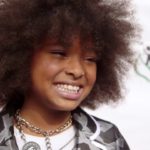 Website Human Growth Foundation
Our nonprofit organization will host its annual Say NO Bullying Festival as a VIRTUAL event this year, due to COVID-19.
We are seeking volunteers who would like to:
Promote the event on your social media pages.
Share a video speaking on your experience with being bullied and how you said NO bullying.
Share a video to promoting the event
Videos will be part of the virtual festival which will be shown Facebook Live, Sunday, October 04, 2020. Please contact us if you would like to volunteer and put compassion into action.