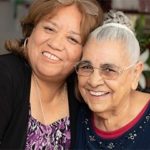 Website Hospice of the Valley
End-of-life care does not end during a pandemic. Hospice of the Valley is in need of fabric masks for our vulnerable patients and their family members who are still permitted to visit their loved ones at our inpatients units. These masks allow patients and family to spend this important time together with more peace of mind.
If you are interested in sewing or donating masks, please contact Eileen Dullum at 602-327-5339 or email her @ edullum@hov.org for patterns and tutorials. Local volunteers can drop off masks at one of our four clinical offices across Maricopa County, Arizona. Out-of-county volunteers can mail masks to Hospice of the Valley, 1510 E. Flower St. Phoenix, AZ 85014.