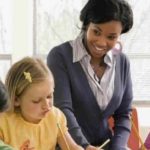 Website Hayward Public Library
Program Description: Provides students with a safe and welcoming learning environment. Assists students, in K-12th grades, with all of their homework needs. Centers are equip with laptop computers, learning manipulatives, academic resources, and homework supplies.
Description of Duties: Volunteers are needed at the Hayward Public Library's Homework Support Centers, located at the Main Library, Weekes Branch, and Hayward Public Schools.
Training Provided: Volunteers are required to complete a City of Hayward Volunteer Application Form, found on the Library's main webpage. Volunteers will be interviewed and trained by the Homework Support Center's Coordinator, Ivan Padilla.
You must be at least 15 years old.
Want to volunteer as a Homework Helper? Email ivan.padilla@hayward-ca.gov with your availability for a meeting.
Service contact:
Ivan Padilla or 510-583-5382
This service made possible in Hayward by a grant from the U.S. Department of Education.