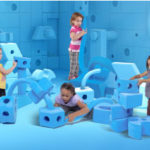 Website Habitot Children's Museum
Habitot Children's Museum in Downtown Berkeley is seeking a volunteer photographer to photograph our exhibits and families on Weekends, some weekdays and special events! Some examples of upcoming events are our Nowruz Celebration all day Saturday March 14th, our Irish Cultural Celebration Tuesday March 17th and Habitot's Birthday celebration Saturday April 18th! The ideal volunteer could be anywhere from a professional photographer to a hobby photographer. Habitot can supply an iPhone for taking photos but a volunteer with their own camera would be a plus! Habitot would also be more than happy to advertise your photography business in the Museum and on our Social Media to help build your portfolio.
Requirement: Must be at least 17.