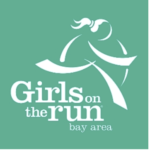 Website Girls On the Run of the Bay Area
Girls on the Run is an after school program to educate and build confidence in girls in the 3rd-8th grades. Our program uniquely combines physical activity with intentionally designed lessons that encourage mental, social, and emotional development.
We are seeking dedicated, enthusiastic, and positive volunteer coaches who are committed to empowering girls with valuable life lessons during the Fall 2020 season! We will provide all training, curriculum, and supplies needed to successfully coach an entire season.
Safety Modifications for Fall 2020
Safety of our participants and coaches is a top priority for Girls on the Run. We are looking forward to supporting girls in an updated and safe environment.
We have limited our team size to 12 girls who will meet twice a week for 8 weeks, EITHER virtually or in-person at a site, depending on public health directives.
We will provide training on how to successfully facilitate in a virtual and in-person format.
We will provide coaches with training on our most updated safety plans and procedures"
Responsibilities :
Serve as a role model and mentor for the participating girls
Prepare & collaborate with other coaches about weekly lessons
Teach lessons to girls at least twice a week (virtual or in-person depending on safety)
Communicate with parents/guardians of program participants as needed
Participate in the Girls on the Run 5K (virtual or in-person depending on safety)
Have fun motivating your girls to become healthy and confident! You do not need to run
Qualifications :
Interest in inspiring girls to be joyful, healthy and confident!
Interest in running or any form of exercise, a plus (but not required – you do not need to be a runner or a competitive athlete to be a successful coach)!