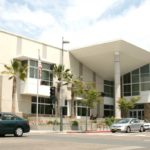 Website Friends of the Santa Monica Public Library
Note: Due to the pandemic, the only opportunities currently available are applying for the board and helping with advocacy.
ADVOCACY
The Santa Monica Public Library is a key part of the local recovery effort. If the city restored $2 million in funding, the Library could reopen all five branches, five days a week. Our community deserves their library. Make your voice of support for the Library heard. Email all Councilmembers at council@smgov.net and let them know you prioritize restoring funding to the Library.
BOOKSTORE – ON HOLD
The Friends Bookstore succeeds through the hard work and dedication of volunteers. Positions are available for 2 1/2 hour shifts one day a week for volunteers.
APPLY TO BE ON THE BOARD
The Friends Board is looking for new members who can contribute in the areas of fundraising, advocacy, volunteer recruitment, social media marketing, and graphic design. If interested, send a note to our volunteer coordinator at friendsofsmpl@gmail.com
LIBRARY & FRIEND PROGRAMS – ON HOLD
Want to help the Library but have a limited amount of time? We are growing a volunteer program to help with library and Friends' activities. One day opportunities exist for Friends volunteers at Friends funded programming throughout the year. If interested, send a note to our volunteer coordinator at friendsofsmpl@gmail.com