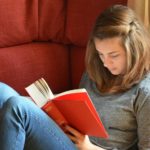 Friends of San Diego Central Library
Tasks:
Packing and mailing sold books: This entails going to the library, pulling books and packaging them carefully and accurately, and dropping them off at the post office by 5 pm. We ship daily. This job needs someone reliable with good attention to detail who is available during the day.
Uploading photos: We have a backlog of book photos that need to be uploaded from our Google Drive to Amazon. This can be done from anywhere, anytime.
Evaluating and listing books for sale online: Listing books is an important job and requires someone careful and thorough. It requires training, so we ask for some time commitment. We also need help monitoring and adjusting prices of books that are already listed.
Requirements:
Must be at least 15
3-6 hrs/week for 6 months