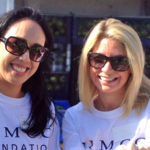 Website Friendly Center
If you're interested in learning about volunteer opportunities based on your availability and interests once they become available, please complete the Volunteer Interest Form on this page.
The following are general guidelines to take into consideration while completing the form:
Must be at least 14 years of age.
Food distributions take place Monday-Friday in the morning.
Volunteer tutoring will not be available until at least Fall 2020.
Minors must be accompanied by an adult or complete Friendly Center's permission slip.
Weekend opportunities only occur a few times each year.