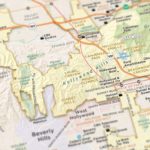 Website Food Oasis
WHAT: Join a call party in making phone calls to check on older adults who may be food insecure or at risk of eviction.
VOLUNTEER RESPONSIBILITIES: The COVID-19 crisis has made many people unemployed, unable to pay rent, and in danger of eviction and homelessness. Los Angeles city has passed measures to protect renters but many people don't understand their rights or available benefits. In collaboration with Council District 4, you will contact older adults who are housing vulnerable to check on them, inform them of these new protections, and see if they need support.
IMPACT: Sometimes you'll just be leaving messages, but sometimes you'll be rescuing people with no ability to procure food. Our previous volunteers have done literally lifesaving work and you can too.
VOLUNTEER REQUIREMENTS: Access to a computer with internet and a phone.
CALL PARTY AGENDA:
Join other Angelenos on a video meeting
Receive training
Create a phone bank account
Complete 1 hour of calling, following provided script
Submit any service request forms your call recipients need
Come back together with group to share thoughts and impressions
Schedule independent 2nd and 3rd call shifts
Minimum age requirement: 16