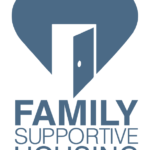 Website Family Supportive Housing Inc
Volunteer Opportunity Position Summary:
Volunteer shift: 4:30pm to 6:30pm. This volunteer position is responsible for setting up and serving dinner to our resident families. Dinner is served from 5:00pm to 6:30pm.
Purpose:
The position of Dinner Server allows the resident who may have dinner serving as a chore, to eat with his/her family. Without our volunteer dinner servers, the residents would be required to serve the families as a chore. Thank you for allowing a resident to sit and enjoy dinner with his/her family and for your commitment to our vision of empowering homeless families.
Commitment: Once a week for three months
Requirements:
Must be at least 12
Orientation or Training
Minimum age 12 (with adult)