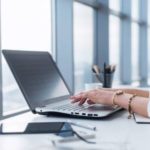 English For All
Update: 11/29/20: For the moment we are not receiving volunteer applications because the application process is close. On December 15 we are going to open the application process again.
EnglishForAll is a nonprofit initiative providing free, high-quality speaking practice for English learners in El Salvador while offering English speakers all over the world a flexible and rewarding volunteer opportunity. We work with young people motivated to help others and make a change in society.
– All opportunities are virtual – Open to international volunteers – Earn hours
EnglishForAll pairs English learners with English-speaking peers from around the world to conduct weekly online speaking sessions. Every learner and volunteer is screened to ensure their fit for the program. Participants are then matched based on preferences, interests, and availability to ensure an effective and mutually enjoyable communication experience. After a match is made, EnglishForAll supports learners and volunteers throughout their participation in the program with tips, resources, and problem resolution. Am I Eligible? EnglishForAll has 3 main criteria for volunteers:
+Age: You should be 15-29 years old. +English fluency: Volunteers should be native English speakers or fluent in English (English level of C1-C2). +Commitment: Volunteers should be ready to dedicate 1-2 hours a week to EnglishForAll.
If you're looking for more hours, we can accommodate that too! For more information, email us info.englishforall.program@gmail.com