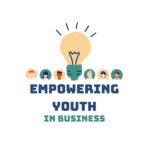 Website Empowering Youth in Business
Provides free business classes and workshops to youth!
Empowering Youth in Business, otherwise known as EYB, is a student-run organization that strives to offer underprivileged youth in the United States with free business, entrepreneurship, and economics resources and opportunities. High-schoolers are welcome to become a part of our EYB team by applying as a student volunteer to help provide free virtual workshops, tutoring, curriculum, lesson plans, and competitions. Our mission is to inspire both underprivileged youth and student volunteers to share their passion for business and inspire one another to think like true business men and women. Although we are Bay Area-based, we encourage volunteer applications from all over the world.
We have 3 positions: Tutor/Curriculum Creator, Entrepreneurship Mentor, and Outreach Member.
Those who are chosen to be a Curriculum Creator and Tutor will be in charge of developing business, economics, and entrepreneurship curriculums as well as lesson plans for different grade levels. You can choose a topic from the chart that we provide when you are accepted, or you can choose a topic you are passionate about. Using Canva, they should create fun, engaging, and easy-to-understand lecture slides for tutors to present. Tutors will use these lecture slides to teach K-8 students about various business concepts. They should be energetic and lively in order to create a welcoming atmosphere for the children. We will also have our tutors create a youcanbookme account once they send in their curriculums, and students can choose slots from their schedules!
Those who are chosen to be an Entrepreneurship Workshop Mentor will be in charge of teaching and supervising students during workshop sessions. They will help students build up business plans and brainstorm ideas for businesses. They will guide them through workshop competitions that we hold. We will have our volunteers create an Acuity Scheduling account where students have the opportunity to book workshop sessions according to our mentors' schedules. They should have a strong knowledge of our Competition Guidelines and be able to comfortably answer any questions on certain topics taught, but we will help guide you through the process.
Those who are chosen to be an Outreach Team Member will be in charge of helping our CCO find public schools, churches, and refugee or children's organizations to contact. They will communicate with them to find out whether or not EYB could be introduced to the children at their organization. They will also help find more volunteer applicants for our program.