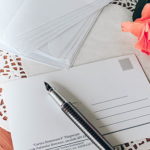 ElderHelp
Send a little cheer to seniors by making cards or sweet notes (you can get creative, or keep them simple!). They can be mailed directly to ElderHelp's office (3860 Calle Fortunada Ste 101 San Diego, CA 92123) and we will include them in the deliveries of food and other essential items we are making to our clients during this time. Our clients are so appreciative of the extra thought!
Details: Any size or shape of card/note/picture. No envelopes necessary!
If you have any questions, please let me know at cmcclellan@elderhelpofsandiego.org.