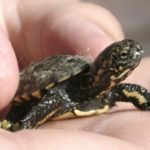 Website Effie Yeaw Nature Center
This is for people who enjoy working with animals! Animal Care Assistants clean out animal enclosures, prepare food and help with feeding, handle the snakes, raptors and other animals, and assist with animal care record keeping and general cleaning and maintenance. Animals include snakes, hawks, owls, and others. You must be at least 14 years old to volunteer. Shifts are daily from 8:30am to 12:30pm; Volunteers are assigned one day a week and continue to come in on the same day each week. An initial 90-minute safety training and orientation is provided. We ask for 3-5 shifts per moth and a 6 month+ commitment. Right now we have an open position on Thursdays and Fridays.
Volunteers work at the Effie Yeaw Nature Center in Ancil Hoffman in Carmichael. It is a beautiful setting where you often see deer or turkey as you approach the Nature Center from the parking lot.
Volunteers must be able to wear a mask, bend, kneel, squat, lift 25 pounds, and be okay with handling snakes (gopher, king, etc.), as well as hawks and other raptors.
The longer you volunteer with us, the more you know, and the more responsibilities you can take on (if you choose!). You will learn a lot about our local animals and nature. The minimum time commitment is 3 shifts per month for a minimum of 6 months.
The first step in becoming a volunteer is to send an email and request an application and interview time. I can generally meet T-F from 9am to 4pm. Thank you for your interest in volunteering with us!