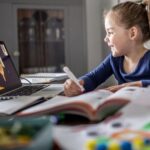 Website Edunitiative
Edunitiative is a student-run 501(c)(3) nonprofit organization dedicated to providing free and online educational resources for all students ranging from 1:1 Regular Tutoring on subjects ranging from STEM to the Arts, On Demand Tutoring, an Academic Hotline, Study Buddy Matching, and much more!
An Education Initiative
Edunitiative was created with the mission to support students with free resources amidst the unfair disparities arising from virtual learning and the pandemic. All services provided by Edunitiative will be available starting on April 26, 2021.
Become a Tutor
Student volunteers can earn community service by being a Regular Tutor, an On Demand Tutor, or both. Regular Tutors meet 1:1 with their students on a weekly basis and teach subjects of their choice. As a Regular Tutor, you can teach english language arts, mathematics, a language, art form, coding, or whatever educational opportunity you can provide for others! On Demand Tutors teach On Demand 1:1 lessons on english, math, science, and history. On Demand lessons are scheduled one-time lessons or immediate lessons that students can request for.
All tutors can answer submissions in our Academic Hotline where students ask for school advice, get study/homework help, and much more!
Check out our website for more information and to apply!