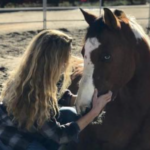 Website Dream Catcher of L.A. Therapeutic Riding Center
Volunteer to help all Veterans, young and older. Our Riders come from from the Veterans Hospitals in West Los Angeles and Long Beach. We are training volunteers as "horse handlers", side-walkers, and leaders for the veterans. No experience necessary!
This is an expansion of our program for children and adults with special needs. We work with individuals with PTSD, Autism, Cerebral Palsy, Traumatic Brain Injury, Multiple Sclerosis, Down Syndrome, Spinal cord injury, Visual & Hearing impairment.
Requirements:
Must be at least 14
Training
Volunteer of at least 2 hours per week