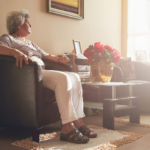 Culver-Palms Family YMCA
Help us combat isolation and depression in one of our most vulnerable communities, our senior community! Choose from several opportunities created to respond to the needs of our older neighbors to keep them safe, healthy, and happy.
Our Culver-Palms Family YMCA is teaming up with Culver City to help assess and respond to the needs of seniors in our community. We have several opportunities for volunteers to participate in caring for our neighbors perhaps with grocery/prescription pick-ups, shopping for household supplies, delivering prepared meals, connecting to medical care, or just being a friendly voice.