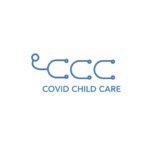 Website covidchildcare Covid Child Care
For medical workers, "stay home, stay safe" is simply not an option. They're on the front lines of the battle against COVID-19, working around the clock to protect our communities. However, school closures have left thousands of medical professionals without easy access to child care when they need it the most. When they should be focusing on saving lives, they are struggling to care for their own families. We rely on these individuals to keep our families safe and healthy, but who is looking out for them?
Covid Child Care aims to address the growing need for household support during the COVID-19 pandemic by offering a variety of free services including (but not limited to) in-home child care, online tutoring, and grocery shopping. We are a team of undergraduate students with a strong dedication to supporting local healthcare heroes and maintaining the wellbeing of our respective hometowns. In order for our efforts to be successful, we rely on volunteers! We need people like you to join us in caring for the families of medical workers in the Seattle area so they can continue their essential work.
More information can be found on our website https://www.covid-childcare.org and in this article. Even if you are unable to volunteer at this time, PLEASE spread this message to your friends and family. If you know of someone who might be interested in volunteering for one of our other branches – Sacramento County, Coachella Valley, Los Angeles, Orange County, or San Diego – refer them to our website for location-specific contact information.
Feel free to email covidcc.sacramento@gmail.com with any further questions. We look forward to hearing from you!
Best,
Ghazal Amiri
Covid Child Care, Sacramento