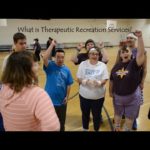 Website County of Sacramento Department of Regional Parks
We could not provide the outstanding array of services that we do without the valuable help of our many volunteers.
Volunteers are an essential part of TRS programs. Our volunteers assist with office tasks, coaching our Special Olympics team, staffing programs and more.
In order to become a volunteer with TRS,
you must complete a Volunteer Application and attend an orientation. We require that our volunteers have a positive attitude and a desire to work with a wonderful group of people.
You must be 17 years old or older.