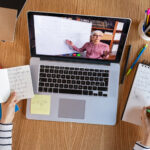 Website Community Housing Works
Study Stars is a virtual online reading enhancement program designed to ignite a passion for reading and learning in K-5th grade students. Volunteers will work as reader or homework tutor. You will read stories, lead fun, interactive activities, and more!
Tutors are needed between 9am-3pm on Monday, Tuesday, Wednesday, and/or Thursday, with the average session lasting approximately 35-45 minutes. Ideally, volunteers can set a routine schedule and commit to at least 3-6 months of service. We will work around your life style and needs, of course! Contact us for more information.
Requirements:
Must be at least 15 years old
Orientation/Training