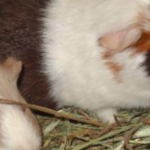 Website Cavy World Guinea Pig Rescue
Cavy World provides loving homes for guinea pigs. We accept surrenders from owners who are no longer able to care for their guinea pigs. In addition, we adopt out the healthiest animals we care for.
As a volunteer, your roles would consist of cleaning, feeding and socializing guinea pigs.
You must be at least 14 years old to volunteer.