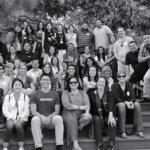 Website Canal Alliance
Program Overview: University Prep (UP!) is the afterschool college-readiness program that supports 120 low income Latino youth to complete a four-year college degree. Our Youth Education volunteers support students in grades 6 to 12 by offering daily tutoring in core subjects and homework assistance. in 2018, 100% of UP! high school graduates qualified to enroll directly into four-year state universities.
Program Dates:
Middle School: September 3 – June 11 from 3:30 to 5:30 pm
High School: August 26 – June 11 from 4:45 to 6:45 pm
Commitment: 2 hours per week or more for the whole school year
Responsibilities: Provide homework support to individuals or small groups of students
Communicate regularly with the program supervisor about any academic or socio-emotional issues
Skills
Spanish proficiency preferred but not required.
Strong content knowledge in your identified subject(s).
Ability to communicate effectively and build positive relationships with students, volunteers and staff.
Cultural competence in working with diverse populations, including communities of color, immigrants and persons of various ages, socioeconomic backgrounds, health status, and abilities.
Requirements
Attend one mandatory volunteer training each year
Volunteers must pass a criminal background check prior to participation
Volunteers must be 16 years or older. Youth between 16 and 18 years must have the authorization of their parents or legal guardian for Canal Alliance to run a background check.