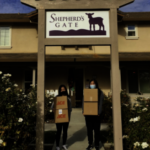 Website Balance Boxes
Balance Boxes Bay Area Chapter is now looking for volunteers to join our team! Volunteers are expected to research and contact potential companies to solicit donations from, help write grants, and pack boxes. This is a relatively routinistic workload and a long-term position. Volunteers will receive specific instructions on how to complete tasks and learn how to collaborate with others. While this opportunity is virtual, it is required that volunteers live in the San Francisco Bay Area or at the very least, California. Volunteers are welcomed to attend packing parties and deliveries, but they are not required to do so.
For details about this opportunity, visit forms.gle.