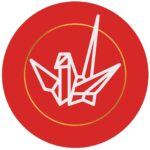 Website Asian Youth Act
Founded in the summer of 2020, Asian Youth Act (AYA) is a non-partisan civic organization led by students of the Asian community. It comprises of Asians from all around the world. Asian Youth Act (AYA) is an international, student-led organization. After finding youth activism spaces to be greatly lacking in Asian representation, the founders created AYA to help educate and empower Asian youth to engage in important and modern political & civic issues. We believe that young Asians who are well-educated and passionate about these important topics will be ready to create positive changes in their own communities and the world.
You can be a member of this community and help in areas like event coordination, tech, research, content designing etc.