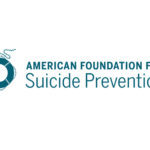 Website American Foundation for Suicide Prevention - Los Angeles Chapter
We are looking for passionate volunteers to join our Field Advocate team!
The American Foundation For Suicide Prevention is a nonprofit organization established in 1987 by researchers and families who had lost loved ones and wanted to take action against this leading cause of death. Today, AFSP combines science and the grassroots and gives those affected by suicide a nationwide movement of over a million people. Our mission is to save lives and bring hope to those affected by suicide. With local chapters and events in all 50 states, AFSP's chapters are at the forefront of suicide prevention.
Impact: We currently have over 25,000 Field Advocates representing all 50 states. Our goal is to advocate for mental health and make suicide prevention a state & national priority. You can join this movement today!
Volunteer Roles and Responsibilities:
As a Field Advocate, you will:
Speak out for suicide prevention & mental health at all levels of government!
Receive monthly email updates from our public policy team alerting you to the legislation & policies that need your support.
Receive e-mail Action Alerts to forward to your local, state, and federal government representatives.
Who should be involved in an AFSP chapter?
Survivors of suicide loss
Those with lived experience of suicide attempts
Those who live with mental health conditions in their families
Mental Health Professionals
Community and Business Leaders
Anyone interested in preventing suicide.
All volunteers participating in this volunteer opportunity should adhere to the health and safety guidelines outlined here: https://www.laworks.com/health-and-safety