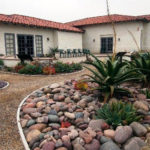 Website Agua Hedionda Lagoon Foundation
Scope of Work: Restoration/Monitoring work in the Agua Hedionda Lagoon
Date: Ongoing and flexible scheduled (based around intern/volunteers availability). Preferably looking for interns that can commit to half a year or a year internship. Volunteers is any time commitment, no minimum.
Description of Work/Commitment:
Interns: Work with Agua Hedionda Lagoon Employees and CA Fish & Wildlife Service to install and remove solarization black tarps from areas of the watershed. We are attempting to eradicate Algerian Sea Lavender (an invasive species) in the lagoon. As an intern you would continually monitor the tarps, hand pull Algerian sea lavender in the adjacent areas, lead and train volunteers for help, and organize volunteer groups to install and remove the tarps
Volunteers: Assist interns as needed with hand-pulling. We will establish specific event dates as well. But hand pulling can be completed at any time, and flexible around your schedules.
You will be moving black tarps from one treatment site to the next, stapling the black tarps to the ground (large u shaped staples, hand pushed in to the ground), hand picking some areas. The black tarps are large, and take 4 people to move and affix each one.
What to Wear:
Clothes you don't mind getting dirty/muddy
A hat
Sunscreen
Rain boots or mud boots. It is very slick and muddy on the reserve, rubber boots you can wash off after are the best options.
A re-usable water bottle.
The Foundation will provide all supplies – gloves, monitoring sheets, tarps, staples, hand pulling tools and trash bags. We cannot provide mud boots. Some sites are a longer walk form the Foundation, and some can be accessed via 4 wheel drive car for closer access.
Requirements:
Must be at least 16
Orientation or training
Interns: 6 months to a year on weekly/bi-weekly schedule