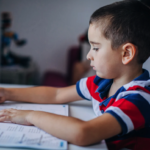 Website Writer's Ink Nonprofit
We are looking for motivated high school students who want to make a positive impact and give back to their community. Volunteers will help student complete each part of the writing process, develop basic writing skills, and help students create their own stories.
Due to COVID-19, we will be transitioning online for an indefinite period of time. Our summer camp is scheduled to run from August 3 to 14, weekdays from 10am-12noon Pacific Daylight Time. Volunteers are expected to attend two training session a week before the start of camp, and be available 30 minutes before/after the event.
Requirements:
Fluent in English
High School Student
Eager to help!