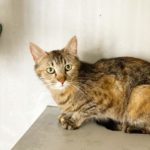 Website Volunteers in Defense of Animals
We are looking for anyone who has about 30 minutes out of their day to write emails for us! Looking for people with a mature composure, a love for animals, and cordiality!
Fill out this form + find more info here: https://forms.gle/zodMTcoNAjQMUiCd6
Thank you all for helping rescue!
REQUIREMENTS:
Must be at least 18
For details about this opportunity, visit forms.gle.