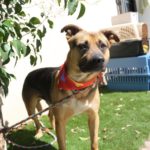 Website Volunteers in Defense of Animals
We are looking for volunteers that can dedicate a little time out of every day (or at least most of the week) to help us with our various operations! We are looking for the following qualities in volunteers:
– dedicated
– hardworking
– mature
– well-spoken / well-written
– proactive
– innovative
– have knowledge about pet care
We are looking for a few different types of volunteers:
1. Content creators – we want volunteers who can help us write more content for our website! If you have time to write about pet care and have TONS of experience with animals and/or writing, this is the place for you! We want to have a website that provides the public with lots of information about not only adoption but also CARING for their animals at home (almost like a blog atmosphere). (4 positions)
2. Email writers – we want volunteers who can send emails to people who applied to adopt a pet but weren't approved just by chance; we want EVERY person who gets in touch with us to be contacted! (4 positions)
3. Professional graphic designers – we are looking for INNOVATIVE volunteers with an eye for style who can bring ideas to the table and have a great sense of proactivity; if you have extensive skills in designing posters or some kind of print work (even content we can have on our website), this is the position for you! We'll feed you the ideas, color schemes, and we'll work as a team to create the best work possible. (2 positions)
4. Partnership advocates – we are looking for friendly, creative, and motivated volunteers to help us find more partners! We want to get in touch with small businesses (for example on Etsy) and partner with them to help us gain more exposure and advance our shelter! We need IDEAS brought to the table from these volunteers! You'll be responsible for looking for and coordinating different partnerships with an array of businesses + look for brand partnerships! There are lots of businesses who would be honored to make things for us for us to use and post about! (4 positions)
APPLY HERE: https://forms.gle/BbfhTUFS18SpocWMA
Each of these positions will require that you be able to use some sort of messaging system that allows us all to coordinate and work as a team. I (Kim) will train everyone and hopefully we can make some big changes during our time at home! Messaging platforms like Facebook messenger, iMessage group chats, GroupMe, Discord, Skype, Slack, Zoom are all welcome, as long as we all have it!
For details about this opportunity, visit forms.gle.