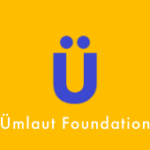 Website Umlaut Foundation
A nonprofit dedicated to supporting foster and kinship youth.
Umlaut Foundation is a non-profit dedicated to supporting middle-school and high-school foster and kinship youth through volunteer-supported tutoring.
Who are "foster" and "kinship" youth?
Foster youth are minors who have been removed from their homes due to abuse or neglect from their parents or guardians. Through the foster care system, they can be placed into wards, group homes, or homes with a state-certified caregiver (a.k.a foster parents). In some instances, foster youth are placed into homes with extended family or siblings. Kids living under these circumstances are called kinship youth.
What is the problem?
Currently, there is a significant and growing privilege gap in youth for foster and kinship students. Because these kids are constantly moving homes, and thus, schools, they aren't receiving a properly structured education. On top of that, when entering new schools, foster and kinship youth are placed in unfamiliar learning environments and may face challenges when connecting with their peers. What's more, foster and kinship youth do not have the security net of a family to explore new hobbies or interests.
How do you get involved?
‍Our program wouldn't exist without its dedicated volunteers. If you enjoy tutoring or sharing your passions, this is a perfect opportunity for you. Tutoring for Umlaut is a unique experience; we pair each mentor with a foster/kinship youth based on interests and background. Apply if you would like to help your community by forming bonds and creating opportunities.
How Do I Apply?
The application process is easy and straightforward. Start by hitting Apply on the Umlaut Foundation website. Fill out the form with your information and availability—we will reach out to you within the next three days to set up an interview. The interview is to get to know you: your passions, your experience, and your reasons for wanting to join Umlaut. After making sure you are a good fit for our team, you will receive an email on how to start an account. Through the account, you will be able to create a profile and start volunteering!
Anyone and everyone can apply. We need volunteers from different age groups and backgrounds with different passions and experiences, so we appreciate all applications. We look forward to hearing from you and can't wait to see our Umlaut team grow!
Qualifications
Umlaut actively seeks volunteers who have goals that align with our own. Those goal being:
To extend opportunities for growth and improvement in education and extracurriculars for foster and kinship youth
To form bonds between students with shared interests
To create a more aware and empathetic community
For volunteer applicants over the age of 18, we require they have a copy of their fingerprint, TB test, and CDL on hand.
You can find more information on our website: www.umlautfoundation.com, and of course, feel free to email questions to umlautfoundation@gmail.com.