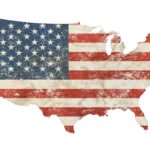 Website The Native American Spirit
The Native Spirit Project (NSP) is a student-run initiative designed to increase cultural awareness around Native Americans, because all too often they are subjected to harmful and prejudice stereotypes created by the media, television, arts, and literature. NSP plans to spread awareness by showing the uniqueness of real Native American culture through recipes, art, personal stories, current news, and much more. We at The Native Spirit Project hope to inspire change and fight back against stereotypes.
Submit Articles/ Visual Arts and help them on their mission!