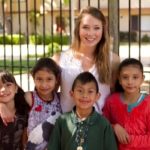 Website The Greenhouse
Looking for a fun, fulfilling, and nurturing place to serve? The families, kids, volunteers, and staff that are a part of The GreenHouse create a learning environment full of life and warmth. Join us!
At The GreenHouse, you will gain first-hand experience working in a vibrant and diverse community, addressing the needs and challenges of its youth. Volunteers at The GreenHouse impact students through building relationships, facilitating small group activities, and providing homework help.
Evergreen, the after-school tutoring and enrichment program, provides 1 st through 6th graders with a safe, creative, and cultivating environment to do homework, improve academic skills, and participate in recreational activities. Study Buddies are asked to commit 2.5 hours per week for at least 6 months. Evergreen runs on Mondays, Wednesdays, and Fridays from 3:00 -5:30.
Less than half of the students enrolled in our after-school programs are at or above grade level in the areas of Language Arts and Math. We need YOU to be a positive role model and to give them the encouragement they need to reach their full potential. Invest your time in our youth and find the joy that comes from making a difference, one life at a time!
The GreenHouse is a community enrichment center that offers tutoring, mentoring, leadership development, spiritual development, recreation, and enrichment activities for our youth in the Gardenland-Northgate neighborhood of Sacramento. Our mission is to cultivate a thriving community by nurturing the emotional, spiritual, intellectual, and physical development of our youth and inspiring them to grow to their full potential.
We hope to offer some version of our regular programming in Fall 2020, depending on health concerns and local regulations.If you're interested in volunteering in our fall programs, please contact us and we'll keep you posted as things progress.
You must be at least 16 years old to volunteer for this role.