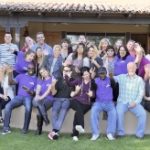 Website Summit Hospice
Volunteers are needed now more than ever before social distancing became necessary.
Our hospice patients do not have the time until we are allowed to physically visit them again.
We must not stop serving, we must continue, even stronger, despite the effects of COVID-19.
AARP stated that prolonged isolation among seniors is as detrimental as smoking 15 cigarettes per day!
THE LOVING AND CARING PRESENCES INITIATIVE
We need volunteers to be virtual companions to our seniors. Lift their loneliness! Visit with them via FaceTime, Zoom, etc.
We need volunteers to increase outside interaction – create greeting cards (homemade or store bought!)
Get the kids and furbabes involved – create videos to share with our seniors of the gang playing, making music, dancing and relaying sweet messages to our seniors so they feel our love!
Who's in???