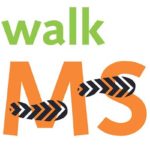 Website National Multiple Sclerosis Society
Want to make a difference in the life of someone living with MS? Give us a few hours of your time for one day. You supply the smile and the energy, and we will supply the t-shirt and opportunity.
Walk MS is a charity walk series that takes place in over 400 locations. To date we have raised more than $920 million to drive groundbreaking research, provide life-changing programs and guarantee a supportive community for those who need it most.
We are looking for volunteers to assist with a variety of tasks on event day, between the hours of 6:00 am – 1:00pm, a variety of shifts are available. We need assistance with set-up, check-in, t-shirt & food distribution, route support and assistance at the finish line.