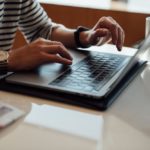 Website Food Oasis LA (FOLA)
Your Free Food Directory
We need people to help validate the resources we have. We are seeking people to help us do internet research, and if you're comfortable, to make phone calls. We need to verify the hours and details of food pantries and soup kitchens in Los Angeles. We currently have a live website, foodoasis.la that is out of date.
We are having training sessions on Saturdays from 10:00 am – 12:00 pm PST. These meetings are ongoing, every Saturday.
Come join us for just one session or many sessions.
In this training session, you'll learn what we need.
You'll be assigned three organizations. You'll have a chance to ask questions and extra time to work together on contacting these organizations.
This is a perfect low-tech opportunity to do from your home on your own time.