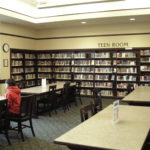 Website Burlingame Public Library
Are you a teen (ages 13-18) wanting to volunteer at the Burlingame Library? We have various positions throughout the year.
Volunteers must be at least 13  years of age (depending on the job duty) and be willing to commit to at least 3 months of service. Teen volunteers work one shift a week for 2 hours.