Smart Phone and Tablet Assist- Teens to Seniors
with the Town of Danville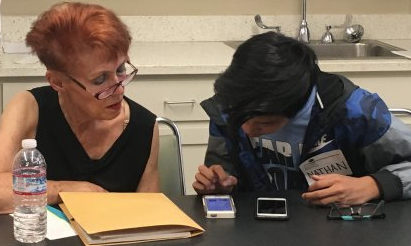 DETAILS: 
Teen volunteers, 14 – 18 years, will be paired with a senior to help them use their tech devices. Knowledge of basic features on iPhones/iPads, Android/Windows, Smartphones/Tablets is needed.
Features may include:
Email
Texting
Taking Pictures
Video Calling (Skype, WhatsApp, etc.)
Using Social Media (Facebook, etc.)
Browsing Internet
Downloading/Setting Up Apps
Any other features that the seniors may need to know.
If you feel comfortable with helping senior citizens out with some basic features on their phones, then this is a great opportunity for you!