Help organize the Golden Gate Half charity race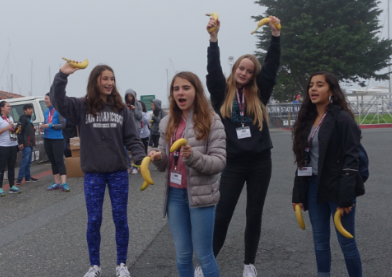 DETAILS: 
Well, here's your chance to team up with San Francisco's top destination event that attracts thousands of runners from across the globe. You are what make this event a success. Hundreds of volunteers are needed to staff aid stations, assist with packet pick-up and support our runners at the start and finish.
ABOUT THE CHARITY THIS RACE SUPPORTS: 
Yamba Malawi transforms children's lives by empowering communities to break the cycle of poverty. Our unique combination of social services, one-on-one coaching, and business development ensures every child has food, education, and care today—all while establishing economic systems and safety nets that build brighter tomorrows.
Every Mother Counts is a non-profit organization dedicated to making pregnancy and childbirth safe for every mother, everywhere. We inform, engage, and mobilize new audiences to take actions and raise funds that support maternal health programs around the world.